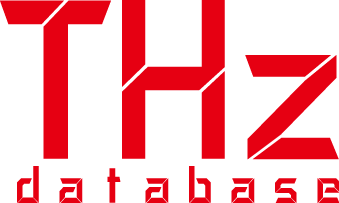 Terms and Conditions
Please read these Terms and Conditions carefully before accessing the data in http://www.thzdb.org. Using this website indicates that you accepted the terms. If you do not accept these terms, do not use this website.
Privacy policy
Terahertz Database Committee, hereafter "the committee" automatically collects and stores your internet domain, IP address from which you access, the date and time you access. This information does not identify you personally. We use this information to help us make our site more useful to visitors, to learn about the number of visitors to our site. We do not track or record information about individuals and their visits.

When you give your personal information such as first and last name, affiliation and e-mail address to the committee (optional), this information will be kept in a separate database table, and will not be shared with anyone else. The information about this site and its users will be used strictly for statistical purposes.
Restrictions
Users can view and download the text data and images at this website only for non-commercial use. All data and images are copyrighted. Users agree not to reproduce or distribute any extract or entire materials in this website without written permissions from the committee. Users agree not to change or delete any materials from this website. If you breach any of these terms, the authorization to use this website automatically terminates and users must immediately destroy any downloaded or printed materials. This website based service is free of charge. The committee reserves the right to charge on further or additional services in Terahertz Database.
Disclaimer
This website, the materials, and information provided through this website are provided "as is" with no warranties whatsoever.

The information in this website is provided with the understanding that the committee makes no warranties. It is solely your responsibility to evaluate the accuracy, completeness and usefulness of information provided through this website. Under no circumstances shall the committee be held liable on account of any user's use or misuse of this website or the content available through this website. The committee disclaims responsibility for any damages whatsoever associated with your reliance on information provided. Any mention of commercial products or links to other websites within Terahertz Database web pages is for information only. It does not imply recommendation by the committee. You assume total responsibility and risk for your use of the website.

The committee periodically adds, changes, improves or updates the materials on this website without notice. The committee reserves its exclusive right in its sole discretion to alter, limit or discontinue the website or any materials in any respect. The committee shall have no obligation to take the needs of any User into consideration in connection therewith.
Revocation of Access Authorization
The committee reserves the right to revoke any or all access and use authorizations given to users.
Copyright
The intellectual property rights including the copyrights, the rights of ownership in accordance with the Civil Code and all other rights belong to the Individual Institutions which provide their owned data. Furthermore, the present database partially altered or edited similarly belongs to the Individual Institutions. The Individual Institutions have no responsibility for the defects of the present database and altered database at all to the fullest extent irrespective of any legal reason.
Website Security
For security purposes, the server system monitors network traffic to identify unauthorized attempts to upload or change information on this Website. Such attempts to upload or change information are strictly prohibited and may be punishable.
Modification of Terms and Conditions
The committee may modify or amend these Terms and Conditions at any time for any reason or for no reason at all, in our sole discretion. Any modified or amended version of these Terms and Conditions will be posted here, and the committee is under no duty to provide you with any other notice of such modifications or amendments. It is your duty to check these Terms and Conditions for any modifications or amendments.
Court Jurisdiction and Applicable Law
With respect to an appeal relating to the present agreement, The Tokyo District Court shall be designated as an exclusive competent court of first instant. The completion and effect of the present agreement and the interpretation and execution of problems arising in re the present agreement shall be pursuant to the Japanese Law.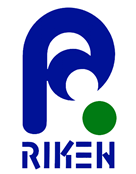 Terahertz Database is free to all.
Please read and accept the Terms and Conditions.
I have read and accepted the Terms and Conditions.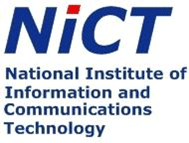 In order to use THz database, update of your web browser is recommended.